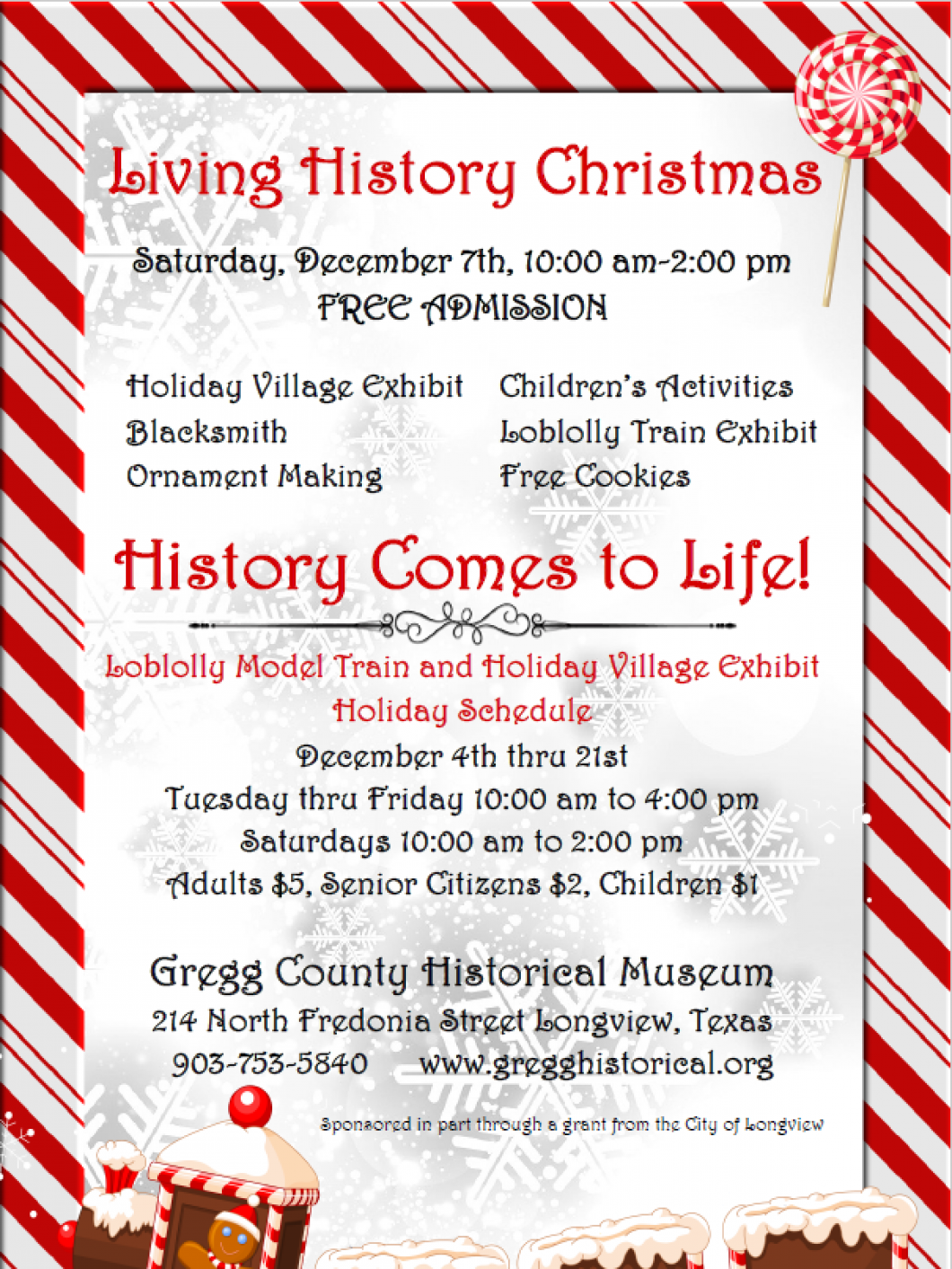 Living History Christmas
December 7, 201910:00a.m. - 2:00p.m.
On the first Saturday in December, the Gregg County Historical Museum comes to life as volunteers in period costumes greet and interact with visitors throughout the museum. A blacksmith with a vintage forge will be in front of the Museum shaping steel into beautiful objects and children can decorate Christmas ornaments in "Santa's Workshop". Children and adults will marvel at the massive Loblolly Holiday Model Train and Village Exhibit, where several trains travel through a snowy holiday village and countryside. They can even get a history of model trains from the train operator himself. This exhibit has become a family tradition for many people. Visitors travel great distances to come and enjoy it. This event and exhibit is open to the public. The December 7th is Living History Christmas and is free to children and adults. The Loblolly Trains will run December 4th-21st, 2019. Regular admission price applies for December 4th-21st.